This Butternut Squash Pie recipe beats the pants off normal pumpkin pie or apple pie, anyday! Smooth and custard-like, made with oven roasted butternut squash. It will become a family favorite!
Imagine yourself at your Thanksgiving family gathering this year. Are you eating traditional food like smoked turkey or fried turkey, sweet potato casserole, mashed potatoes and green beans?
Or, are your experimenting a little bit on your Thanksgiving table? I'm a bit fan of experimenting just a little bit with the classics. This Butternut Squash Pie is VERY similar to your traditional pumpkin pie. It's a fun twist that's just a little bit different!
My first cookbook, A Crowded Table, is packed full of holiday recipes like these! It's now available for order here.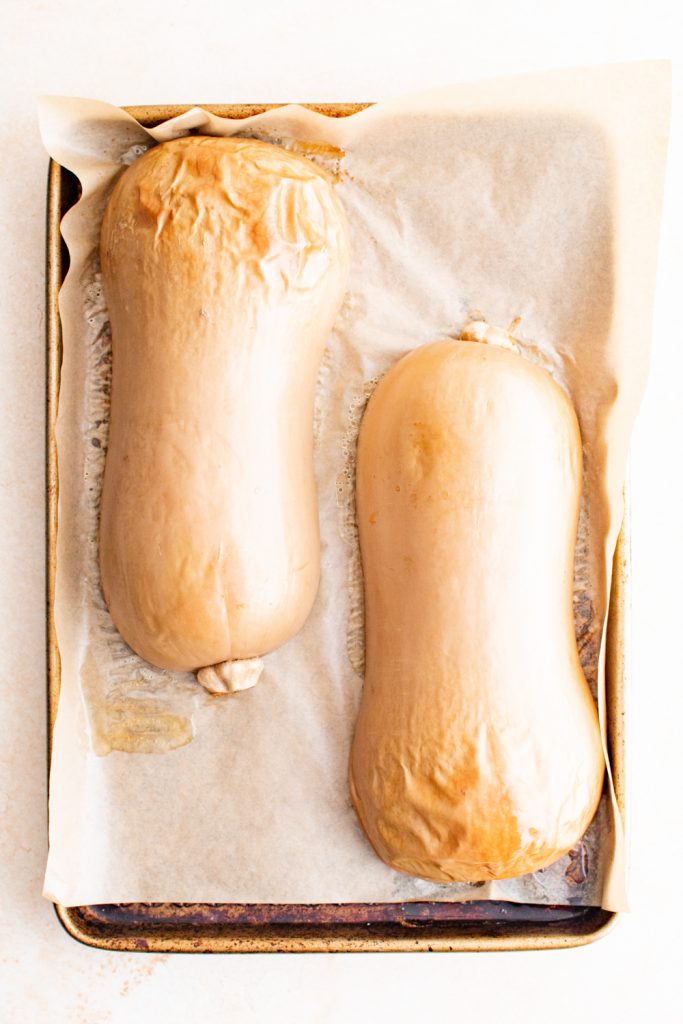 This sweet pie recipe is especially timely since last year there was a pumpkin shortage! Here in Kansas City, it was hard to find cans of pumpkin anywhere, and folks had to improvise. Squash pies, when sweetened, taste almost exactly the same as pumpkin pies!
Like all recipes, this is YOUR recipe! You can make substitutions as needed!
A 3-4 pound squash yields about 5 cups of raw, cubed squash.
Knowing this, you can substitute a portion of the 5 cups of total raw vegetable needed with sweet potatoes to make a delicious squash and sweet potato pie!
A standard pie dish holds about four cups of filling. You can substitute or add canned pumpkin puree to the butternut squash purée if needed.
Add a teaspoon of maple syrup.
Add additional cinnamon or pumpkin pie spice.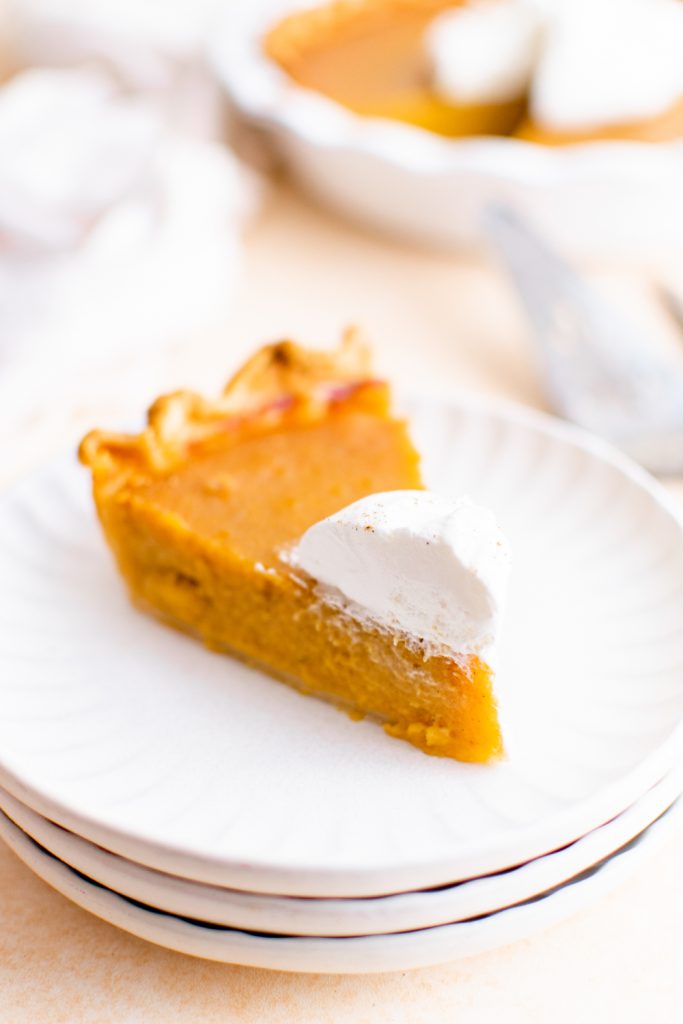 Like all custard pies, you risk the crust being done before the pie is baked through. If you notice the crust browning, gently cover it with tented aluminum foil while you allow for the pie to finish baking.
Butternut Squash Pie
Total Time:
3 hours
15 minutes
Ingredients
1 (3-4 pound) fresh butternut squash, cut in half lengthwise
2 tablespoons of butter
2 eggs
1 cup evaporated milk
½ cup light brown sugar, packed
¼ cup sugar
2 teaspoon vanilla extract
3 tablespoons cornstarch
1 teaspoon ground cinnamon
¼ teaspoon salt
¼ teaspoon ground nutmeg
1 (9-inch) pie crust, not baked
Instructions
Preheat oven to 375 degrees Fahrenheit.
Place the butternut squash halves, cut side down, into the pan and bake for 45-60 minutes or until tender.
Let the squash cool for 30 minutes before scooping out the squash from the shell and adding it to a food processor.
Add the butter to the food processor as well and blend with the butternut squash puree until smooth, about 5 minutes.
Add 2 cups puree of squash to a large mixing bowl along with the eggs, milk, brown sugar, white sugar and vanilla. Stir to combine.
Add the cornstarch, cinnamon, salt and nutmeg to the bowl and stir once again until combined.
Roll out the pie crust with a rolling pin,then gently press it into a pie pan and form the edges into whatever design you prefer.
Pour the pie filling into the pie crust and bake for 45 minutes to an hour or until the center of the pie jiggles only slightly and the crust is golden brown
Let it cool for one hour before slicing with a sharp knife.
Serve with whipped topping or a scoop of vanilla ice cream
Notes
This pie can be stored in an airtight container, or covered in plastic wrap in the fridge for up to five days.