On April 1st, I launched Blackberry Babe. I had a pile of recipes and pictures saved up, and I was super excited despite the fact that I quite literally knew nothing (Jon Snow). I thought... I've got this!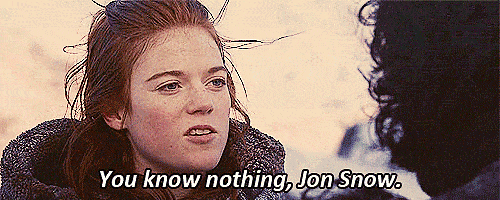 The amount that I've learned in the past six months is staggering, really. And the amount of fun I've had is staggering, too. Watching Blackberry Babe grow has been one of the more rewarding things I've done, because it's all me, baby! I've always worked as a part of a team, and this is an effort that has been mostly my own.
I started this blog for a creative outlet, and I love it. But I also always hoped that I could pull in a little side money from it. Craig and I are working hard on paying off our debt, Dave Ramsey style, and every little bit helps us reach our debt-free goals for our family.
I wanted to take some time and reflect on the last six months. I know you're here for the juicy details, so let's get down to it! Up first, my monthly income!
Monthly Income
Why am I sharing my monthly income? Am I nuts? OF COURSE I AM! But...
I'm not ashamed of it, and this isn't my sole source of income. I would never (NEVER!) share my income from my day job, but since blogging is largely a hobby for me at this point, I don't feel exposed by sharing. The blogging community is fairly open about this type of thing, and it was super helpful to me to see real bloggers incomes when I decided to start blogging. So, here we go.
March- $0
April-$0 (I had a hard time getting AdSense approved until I built up some content)
May- $14.54- Google Adsense
June- $17.37- Google Adsense
July- $198.76
$13.76- Google Adsense
$185- My first sponsored post from Social Fabric (YEAH!)
August- $803.01
Whoa, right? I couldn't be happier with my August revenue. I put some ads in my content, added Gourmet Ads, and thus tripled my ad revenue without a major surge in traffic. I also got one sponsored post per week. Here's how it broke down:
$35.76- I signed up with Gourmet Ads: Gourmet Ads is a premium ad network that has high quality ad content for food blogs. They reached out to me and we chatted via conference call, and I was sold. They are different from Adsense in that they are a true CPM network, meaning that they pay you for ad impressions rather than ad clicks. What I like about them is that they fill ads at a very high rate, close to 100%. I placed their ads above the fold, and embedded two within my content. Check them out!
$22.25- Adsense: I added two Adsense banner ads into my content, which really helped, even with removing my Adsense ads from above the fold.
$745- 4 Sponsored Posts from Social Fabric. These typically include a product reimbursement fee, and a flat fee for your post. I LOVE working with them! Here are my August posts:
Five Spice Grilled Cornish Hens with Mongolian Barbecue Sauce
Froot Loops Marshmallow Bombs + Free Scholastic Books
Traffic
Four months in, I hit the 20,000 page view per month mark and was so thrilled. But, I've pretty well stayed there since then. In August, I almost hit 22,000 pvm. Woo hoo! I'd love to grow faster, of course. But, I'm very excited with how things are going. Notice the spikes in traffic? Here's what happened:
I had this shrimp recipe go viral on Facebook, because it's damn delicious. A lot of people made it, and told me they loved it. It made me so happy.
I hit the #1 spot on reddit.com/r/foodporn for my Roasted Rainbow Carrots recipe. I submitted the recipe. Don't be scared of Reddit, just make sure to play by the rules of the sub-reddit you're posting to.
The 4th of July was a heavy traffic time in general, especially for grilling and side dishes.
I had this recipe go wild on StumbleUpon!
Towards the end of August, one of my sponsored posts from Social Fabric was chosen as the best of the campaign, and they put a bunch of Facebook dollars and promotions behind it. This is such a great perk of working with them, and is a great motivator to do your best!

5 Tips for New Bloggers
Blogging is hard work made to look effortless.
I take my photos in about a 2' x 2' space. In the space is staged perfection. Immediately outside of this space are scattered toys, ingredients, dirty dishes, my wild toddler, and a hungry husband who doesn't want to eat cold food. This is not glamorous work, honestly. It's very hard work. I've learned to manage it in a few ways:
Set aside some time to make your recipes for the week or weeks ahead. I strive for 2-3 new recipes per week. For me, this time is Saturday afternoons while my son naps. This is "my time" to get my ducks in a row and make sure I can feed the beast.
Decide when you'll manage your social media. I do mine primarily from 8-9pm each night, including scheduling of posts for the coming days and weeks using Buffer. You could literally spend all.day.long in the rabbit hole that is social media, trying to promote your blog. Keep it contained for your own sanity.
Set aside quiet time to write. I write and format my posts on Friday evenings, while sitting on my porch with ample wine and my husband. I really look forward to these nights. Once I get a bit sauced, I close the laptop and we play cards or chat. He's a good sport about it.
You're not alone. Or at least, you really don't WANT to be alone.
The single best thing I did was reach out to other bloggers. Derek from Dad with a Pan is awesomesauce, and our chats about techy things and random ranting help keep me motivated to do better. Becky from The Cookie Rookie was my sorority sister at Truman State University (Go Bulldogs!) and has been indispensable to me, despite the fact that her blog really kicks ass, like way more awesome than mine. Don't be shy, especially to reach out to other bloggers who are on your level. You will need a good friend or two, I promise.
Any progress is good progress, so don't beat yourself up.
Blogging is boom and bust. If you're a salesperson by trade like me, you're somewhat used to this. If you aren't, I'm sorry. It can be so disheartening to put out some super great posts and not get any traffic on them. I've found that most of my traffic increases are from viral episodes that are extremely unpredictable. Basically, being in the right place and at the right time. My highest days of traffic have been from viral episodes on StumbleUpon, Recipechart.com, and from a contest I won. I couldn't predict any of these. The good news is that after these sudden bursts in traffic, my average daily traffic seems to inch up every so slightly. This is what you want. Slow, steady growth from people who truly love your content!
Don't leap at every opportunity presented.
Blogging can be a time suck. People will ask you to moderate groups. To share five million posts in exchange for five people sharing yours. To participate in chain-email like posts or awards. Brands will approach you with pitches for sponsored posts that you're not comfortable with. Don't take them. Don't do it. It's not worth it. Stick to your guns. Really think about how much time is involved in each effort. If it won't help attract new readers, make your current readers happy, or you don't feel really good about it, don't do it. If your readers would think it's strange or out of place, it's not for you. If you're uncomfortable with what a brand is asking you to do, don't take it. I just turned down a very good paying sponsored opportunity because the brand would not allow me to incorporate a recipe with their product. So essentially, it was just a customized post advertising their product alone. I'm so new to this that it was very tough to say "no thanks," especially to a paid opportunity. But, it just didn't feel right.
Just keep swimming.
Becoming a successful blogger (defined as income earning, to me) seems to be equal parts great content, and equal parts stubborn consistency. A lot of bloggers quit because the payoff isn't immediate. Keep at it, you will get better! I just want to leave you with a comparison between one of the first pictures I took for the blog, and some more recent pictures. All of these pictures were taken without an artificial light, or any fancy props or boards. I studied photographs of bloggers I admired, and really sought out the natural light in my house (hint, it's probably not in your kitchen!)
March 2015
June 2015
July 2015
August 2015
Or, feel free to message me with questions! I'd love to hear from you.
*I'm required to disclose that some of the links on this page are affiliate links, and if you click them and make a purchase, I may receive a small commission. Don't worry, I'll use it to offset my monthly wine budget!*